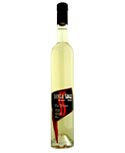 $25.95 – $311.40
A very unique aperitif wine, a combination of sweet with 'hot and spicy. A late harvest Gewurztraminer, peach/apricot fruit and pepper! This wine is a great conversation piece, a true seafood and meat companion or try it with chocolate-dipped strawberries. A true challenge for any wine lover that leaves you wanting more…a culinary wonder. Serve it ice cold.
Create a shrimp cocktail
Caesar Drink – 3 part Clamato juice, 1 part Flame and celery salt.
Check out securely with your credit card using PayPal
* Minimum 12 bottles per complete order at checkout please