Our History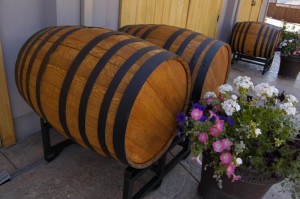 Silver Sage founders Anna and Victor Manola emigrated to the Okanagan from Romania 32 years ago. Winemaking comes naturally to the Manola family, as they have four generations of winemaking experience behind them. Victor shared his father's experience in grape growing, as back home he managed 25 hectares of vineyard. Anna's father managed a 600-hectare vineyard and was its winemaker. From him, Anna learned the secrets of making a unique fruit wine that Silver Sage now shares with you.
With our experience in the physical and technical challenges of grape-growing and winemaking, we have absolute confidence in our products.
We always dreamed of owning a vineyard in the Okanagan Valley, and in 1996 the dream became a reality. We purchased 25 acres of land near Oliver, BC, and with a lot of hard work, love, and passion, it became an established vineyard. A tragic accident took Victor away from Anna on November 10, 2002, but Anna and the family have carried on to fulfill the family tradition and dream.