Winemaker Notes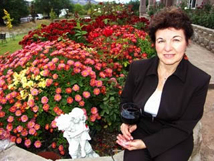 "Winemaking: Education, Passion, and Love"
Our wines are produced from four varieties of premium grapes: Pinot Blanc, Merlot, Gewurztraminer, and Pinot Noir, as well as blueberries, raspberries, cherries, peaches, and apricots. Our unique fruit dessert wine, a first in Canada, is made from fresh Okanagan Valley and Fraser Valley grapes and fruit. Tested by four generations of winemakers, the recipe starts with the highest quality produce, which is then allowed to ferment naturally. The maceration time is varied in order to extract the perfect amount of natural flavour and colour. No chemicals or artificial flavours are added to this gorgeous wine.
All our wines are made with our own premium grapes. This way, we can control critical growth cycles as well as the wine-making process. We rely on nature rather than chemicals to give our wine its fresh fruitiness and lively acidity. The Okanagan Valley's special microclimate allows us to grow top-quality red and white grapes. The reds are grown in a frost-free area, while some early whites thrive in the lower portion of the vineyard, which gets very cold in the fall and allows us to make our exclusive ice wine from partially frozen grapes. We love the variety and abundance we can produce for you.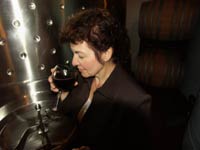 We bottle our wine at the winery with Italian and German equipment, as well as TLC. Silver Sage Winery stands by its products and offers a one-year shelf life warranty. We always appreciate comments, and are willing to send product samples to serious buyers. We also do our best to accommodate any likes, tastes, or suggestions. We are proud to share our family wine with you.