About Us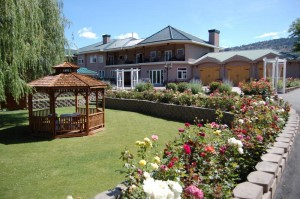 Silver Sage Winery was established by Anna and Victor Manola. Set on the bank of Oxbow Creek, which meanders gently through the vineyard, Silver Sage offers a picturesque view of the surrounding mountains and countryside.
The winery is located in the Okanagan Valley, more precisely in Oliver, BC, in the Golden Mile region, which is well known for its rich soils and warm microclimate.
This region provides ideal conditions for growing high-quality premium grapes, to produce world-class, award-winning wines.
Silver Sage Winery is among the best in the BC industry. Through dedication, passion, and hard work, we have made our name for our family business. We strive to maintain outstanding quality in all our products.